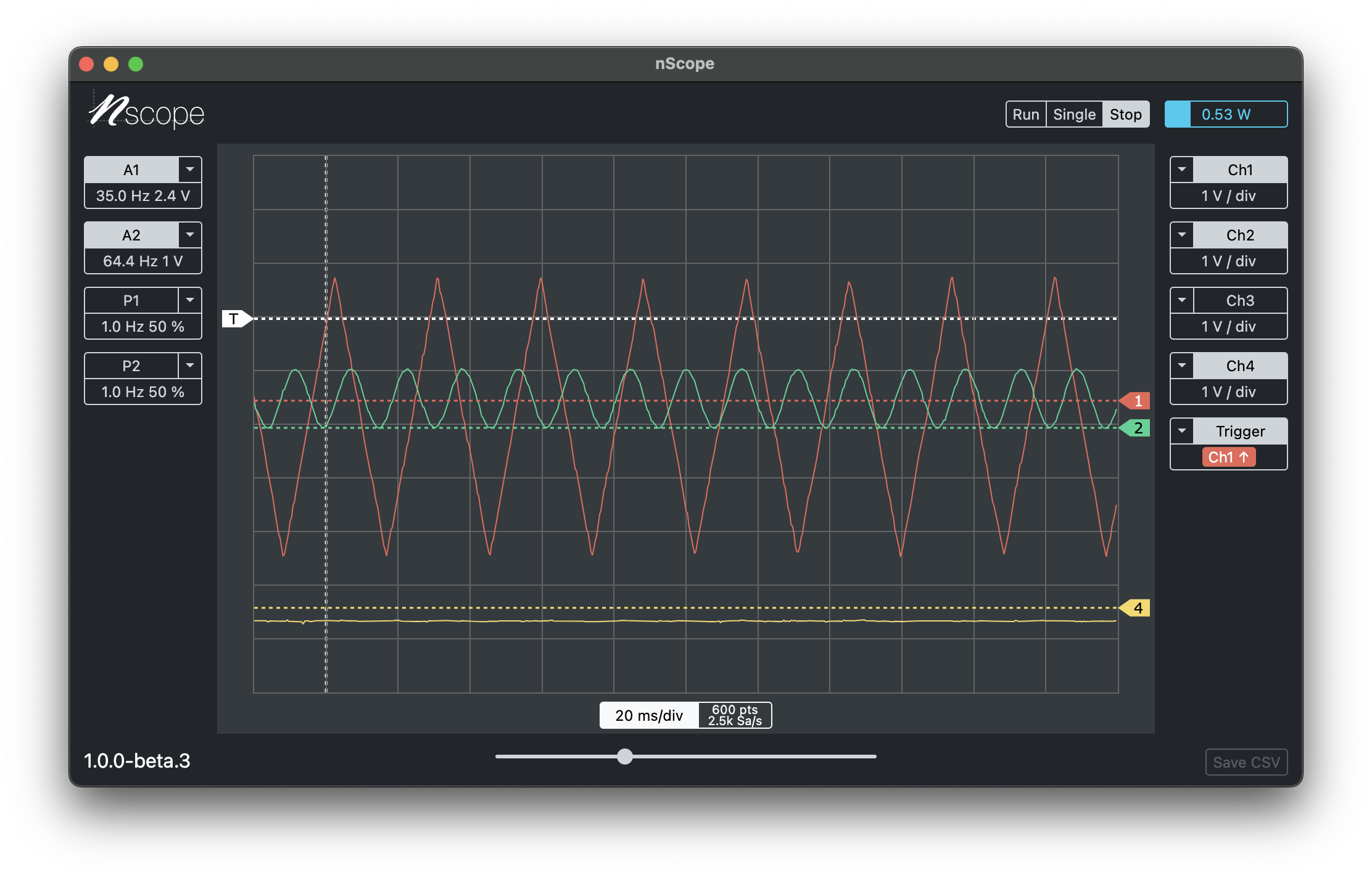 nScope v1.0.0
November 8, 2023
Changes
update color schemes and default timing
Start a new sweep when pressing "Single"
introduce 2V/div and 5V/div voltage scales
limit the trigger level to valid ranges
---
Legacy Version
nScope v0.8.2
October 18, 2020
Changes
added X/Y plotting capability
fixed a bug on Windows that caused the analog outputs to not update when clicked
fixed a bug that resulted in a freeze upon program close
updated GUI framework Latest version of Ubuntu does not supply libpng12. See instructions here to install the correct libraries.
nScopeAPI
nScopeAPI is available on Github.
To clone the repository on your system, enter the following into the terminal.
git clone https://github.com/nLabs-nScope/nscope-rs.git